Very amazingly Mariah Carey is in Nigeria.below is a pic of her arriving naija.She arrived in Lagos for Access Bank's Christmas party .This is Mariah's first time in Nigeria. She will also perform in Angola on Sunday.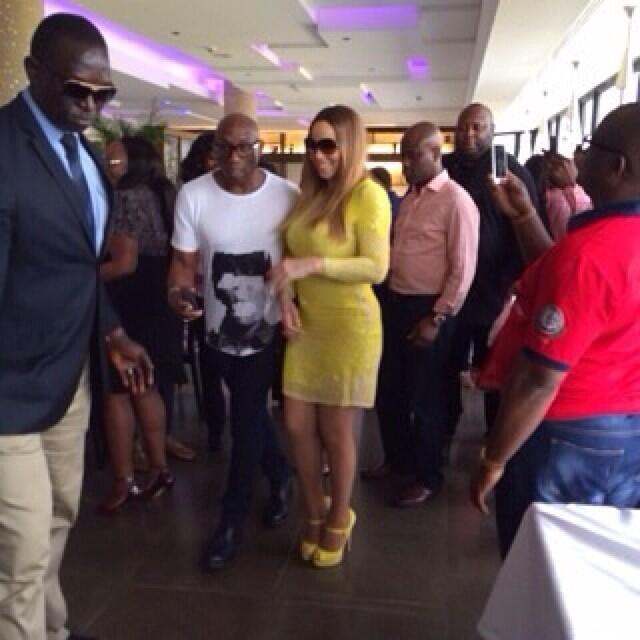 Also American singer, songwriter and producer, Wyclef Jean is currently in Lagos, Nigeria.
He arrived yesterday for the Harp Rhythm Unplugged Concert, holding tomorrow Sunday December 15th at the Eko Convention Centre.
Here's a pic of him chilling with Cecil Hammond, MD/CEO of Flytime group.